Hemisphere West Europe Ltd (HWE) is pleased to announce its new distribution partnership with payment hardware manufacturer FEIG Electronic GmbH. Bringing a new and exciting product set to the UK market, FEIG's cVEND range of payment card readers will place perfectly in all unattended verticals that HWE are proudly known for.
Based in Weilburg, Germany, FEIG Electronic GmbH has a long and impressive history in unattended systems, such as transportation, access control, identification and payment. For over 55 years, FEIG have grown into a future-orientated high-tech company with quality at the forefront of their solutions.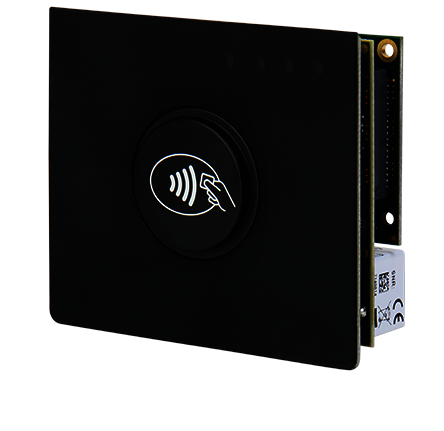 Speaking of HWE's new partnership, Managing Director, Martin Crompton said "Contactless payment terminals from FEIG have a great reputation in several market segments so we are very excited to be distributing them in the UK and looking forward to the benefits that a partnership between FEIG and HWE can bring both parties. We are going to offer the cVEND range in all unattended verticals which include parking, kiosk, gaming to name three and in the growing EV charging market."
Klaus Orthofer, Head of FEIG's Payment Division said "We are delighted to be partnering with a distributor who has such expertise in the unattended sector and confident that together we will make FEIG's cVEND card readers the UK's most popular unattended terminals."
"Unattended payment solutions are very much in demand in the UK. So, a local distribution partner is essential. With HWE we found a company that fits perfectly to our market strategy and our philosophy", states Orthofer.
About FEIG ELECTRONIC:
FEIG ELECTRONIC is market and innovation leader for intelligent electronic system solutions in numerous market areas. FEIG develops and produces its cVEND terminal family "Made in Germany". The card readers support numerous international debit & credit cards, mobile payment applications such as Google Pay or Apple Pay as well as various closed loop systems. Certified according to current standards, the durable devices offer the greatest possible lifespan and investment security. The robust, low powered, vandal-proof terminals are available in various forms for different installation situations and are therefore extremely practical. The cVEND terminals are already widely used in public transport, electric vehicle (EV) charging, vending and parking.
About Hemisphere West Europe:
Since 2004 Hemisphere West Europe Ltd (HWE) have specialised in providing payment solutions to OEM's and merchants. Originally involved in the bank note and coin acceptance environments, HWE has progressed to concentrate in acceptance of Credit / Debit card payments by providing expertise and hardware options for both the unattended and attended card present market.